Absorbable Surgical Suture
Non Absorbable Surgical Suture
Product name: Stainless steel wire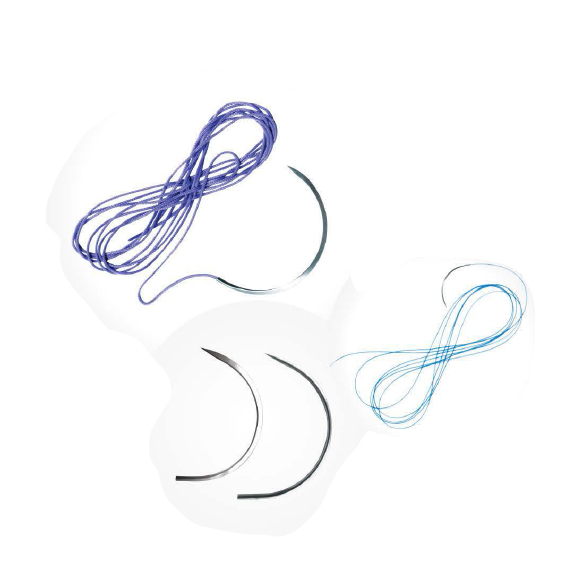 Packaging Details:Available in multiple package
Delivery Time: Shipped in 20 days after payment
DETAILED
Description
:
Complies with BS7252 part 1. providing supple "hand" while retaining high tensile strength.
Multifilament and monofilament available.
Provides prolonged tensile strength retention in tissue.
Colour
:
Silver
Range
:
Gauge sizes 5/0, 4/0, and 3/0.
Gauge sizes 1 to 7.
Storage methods
:
Store between 25ºC-30ºC and store in dry place.
Don't use damaged packages.
Sterilization methods
:
Gamma radìation.
NEEDLE LENGTH
NEEDLE DESCRIPTION
SUTURE LENGTH (cm )
GAUGE
Product code
USP
Metric
1/2 Circle
round bodied
75
5/ 0
1
SW7502OB0
75
4/ 0
1.5
SW7402OB0
1/2 Circle
round bodied
75
4/ 0
2.5
SW7403OB0
75
3/ 0
2
SW7303OB0
1/2 Circle
tapercut
45
1
4
SW4014OB6
3/8 Circle
reverse cutting
60
2
5
SW50245F4


1/2 Circle
reverse cutting
45
3
6
SW40348B4
45
4
7
SW40448B4
45
5
8
SW40548B4


1/2 Circle
reverse cutting
75
5
8
SW7056OB4
Interested in this product, please leave us a message